By Seth Daniel, News Editor
Scores of residents and professionals from the neighborhood delighted in taking a look at the renovated Pierce Building that has been painstakingly restored by the Dorchester Bay Economic Development Council (EDC) during an open house last Tuesday.
The event showcased all four floors, which have been renovated with history in mind and opened to support non-profits and small businesses along with Dot Bay EDC's headquarters. The original exterior has been reclaimed, too. Long-covered architectural features and details, including unique arched windows that were previously boarded up, now grace the building's public face.
"The rehab of Pierce and the strong community turnout are manifestations of Dorchester Bay's commitment to building a strong, thriving Uphams Corner, together with our neighbors and partners," said Kim Lyle, the organization's CEO. "We're optimistic about the future."

Nick Schonberger of Codman Square NDC, Margaret Lopez of Dot Bay EDC, Paola Pelletier-Ozuna, Dot Bay EDC chief of staff, and Shira Burns of Dot Bay EDC.
At the open house, Lyle shared that JP Morgan Chase Bank has taken a lease on the marquee first-floor retail space. With large glass windows that have been exposed for the first time in decades, the bank will be doing its business in a highly visible location at the heart of Uphams Corner.
In a switch from a traditional bank branch operation, Chase will open a community center branch in its new space as part of its strategy to expand access to banking and boost financial health and inclusion among Black, Hispanic, and Latino communities by offering access to affordable home loans, low-cost checking accounts, and financial health education workshops.
Lyle noted that several other non-profits are either locating, or looking to locate, in other parts of the building, making for a busy time at the new-look Pierce property.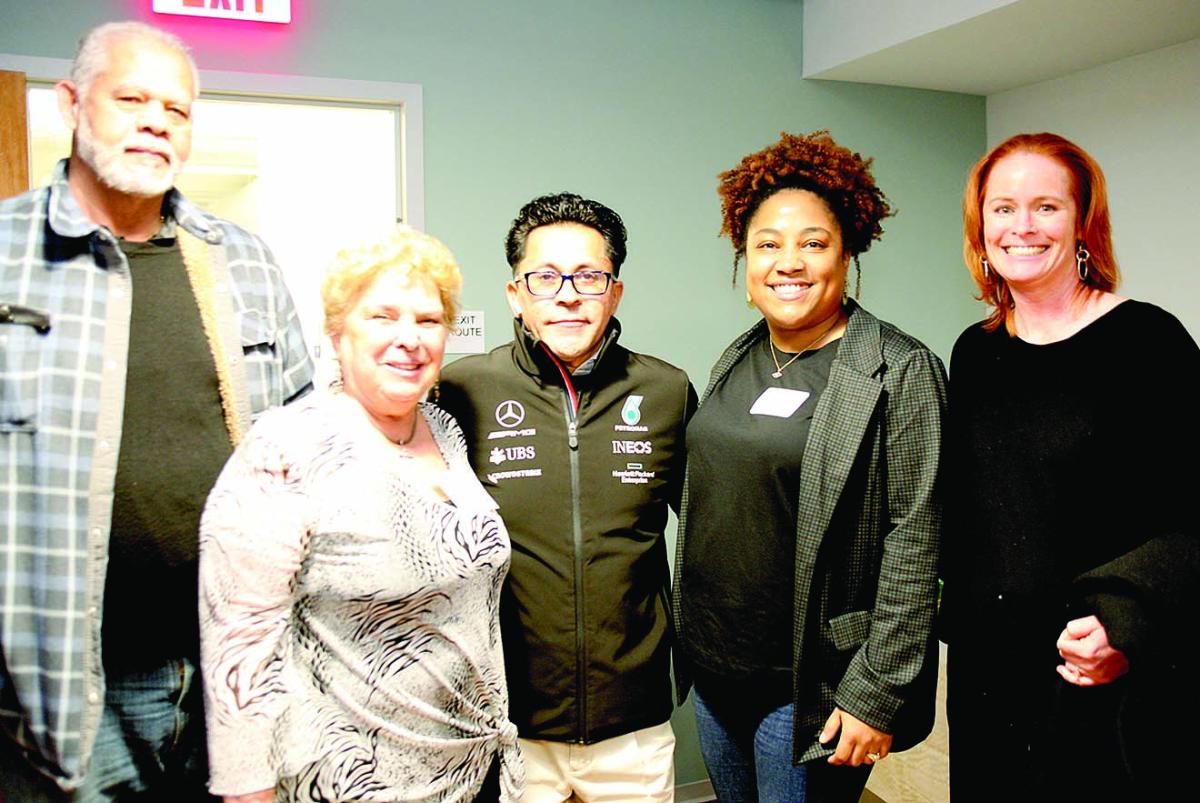 Jose Araujo of Araujo Laundromat, Linda Mello of Dot Bay, Fernandito Bossa, Dariela Villon-Maga of DAV Consulting, and Christine Dixon of Someone Else's Child Foundation – a new tenant in the Pierce Building.

A bird's eye view of Columbia Road in Uphams Corner from the second-floor office suite in the Pierce Building.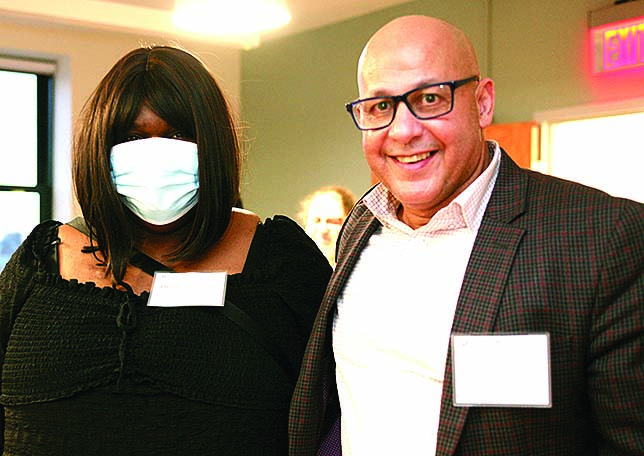 Dychell Reeves and Elias Monteiro, both of Dot Bay EDC.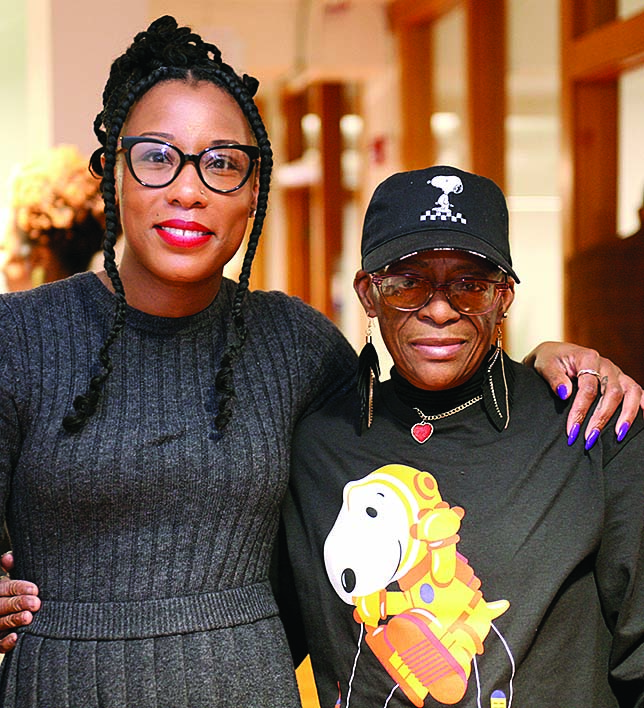 Dot Bay CEO Kim Lyle and community member Irene Margo.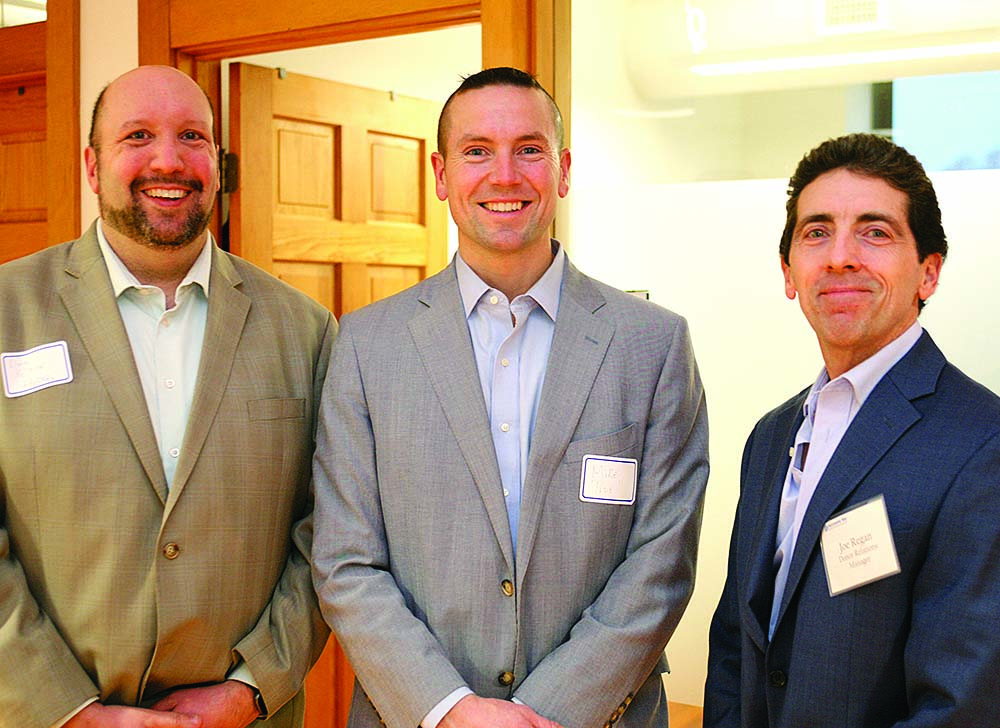 Dave Kelleher of AAF CPAs, Mike Pruell of AAF CPAs, and Joe Regan of Dot Bay EDC.